WXICOF
Brushart Ornaments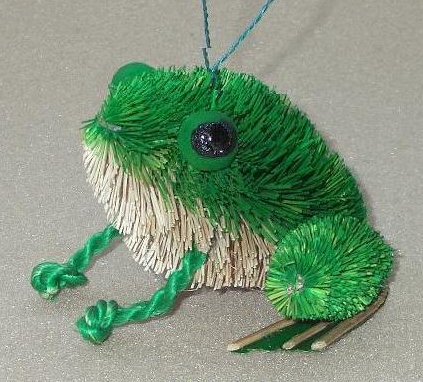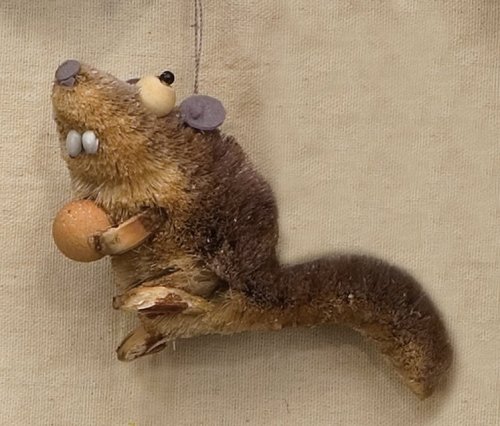 Brushart animals are a very unique and imaginative gift.
These animals are created from the Buri Sugar Palm which grows abundantly in the Phillipines.
Buri palms live for up to fifty years and grow new leaf fronds continuosuly. One frond stem produces enough fiber for up to a dozen animals.
Each animal is hand-made from the Palm fiber, leaves, beans, seeds, and seed pods. They are held together with wire and glue.
Since they are hand-made from live plant material, there may be some variations from the pictures shown.

Brushart Ornaments range in size from 3" to 5".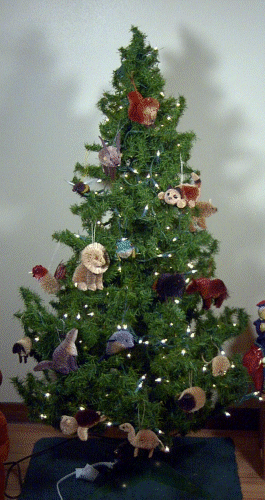 They can be hung anywhere, including your Christmas tree!
---
Animals Available:
Animals A-G:

Bald Eagle
Beaver
Bison
Black Bear
Blue Jay
Bumble Bee
Camel
Cardinal
Coyote
Dolphin
Donkey
Duck
Elephant
Egret
Ferret
Flamingo
Fox
Frog
Giraffe
Goat
Gorilla
Grizzly

Animals H-Pe:

Hedgehog
Heron
Hippo
Horse
Hummingbird
Javelina
Kangaroo
Koala
Ladybug
Lamb
Lion
Moose
Mouse
Orangutan
Ostrich
Otter
Owl
Panda
Parrot
Pelican
Penguin

Animals Pi-Z:

Pig
Polar Bear
Pocupine
Puffer Fish
Rabbit
Raccoon
Raven
Reindeer
Rhino
Rooster
Seahorse
Skunk
Squirrel Rat
Squirrel, Grey
Squirrel, Red
Tiger
Snail
Turkey
Turtle, Box
Turtle, Brown
Turtle, Spotted
Zebra

Cats and Dogs:

Cat, Brindle
Cat, Marmalade
Cat, Siamese
Kitten, Black
Kitten, Calico
Kitten, Marmalade
Kitten, Siamese
Afghan
Basset
Beagle
Bulldog
Dalmation
Dachschund
Lab
Maltese
Poodle
Pug
Scotty
Spitz
Terrier

---
OR